Okay, we've all been there at one point or another. You're craving some good Dungeons and Dragons but unfortunately there's no one in your area to play with.
As great as it is to be able to meet once a week in person to hang out with your friends and play some dnd, there will always be complications an conflicts that arise. It takes a lot of effort on everyone's part to keep a steady schedule for sessions.
Or perhaps you find yourself in a country or city that just lacks in the Dungeons and Dragons scene. How on earth do you get around that?
Well, let me introduce Roll20 to all of you folks out there who haven't heard of them.

What exactly is Roll20?
Roll20 is a site that mainly hosts a VTT (short for Virtual Table Top). Using their VTT you will be able to join games for dozens of the most popular tabletop and RPGs out in the market.
It's as easy as creating an account and clicking "join a game", after which you will be prompted to apply to any of the groups currently looking for players for your chosen game.
Once you've successfully joined a game, the Roll20 platform makes it extremely easy to create a character sheet and start playing!
Although they do offer a compendium system for which you can purchase all the core books and latest adventures, you also have the choice to simply input your own details on your sheet, which makes using Roll20 for homebrew campaigns extremely efficient.
If you're a DM looking for a group of players you are definitely in luck! There are hundreds, if not thousands of players out there actively looking for a group to play with. All you have to do is prepare an adventure to run and make a "looking for players" listing. Or if you'd like to run one of the latest Wizards of the Coast modules you can always pick them up at the Roll20 online store and have all of the maps and instructions along with tokens and stats for monsters immediately prepared for your usage.
In terms of the tools themselves that are offered while on the vtt, there's definitely enough variety that we could write our own post about it. Fortunately enough though, they are also very easy to pick up and extremely intuitive for both players and Dungeon Masters alike.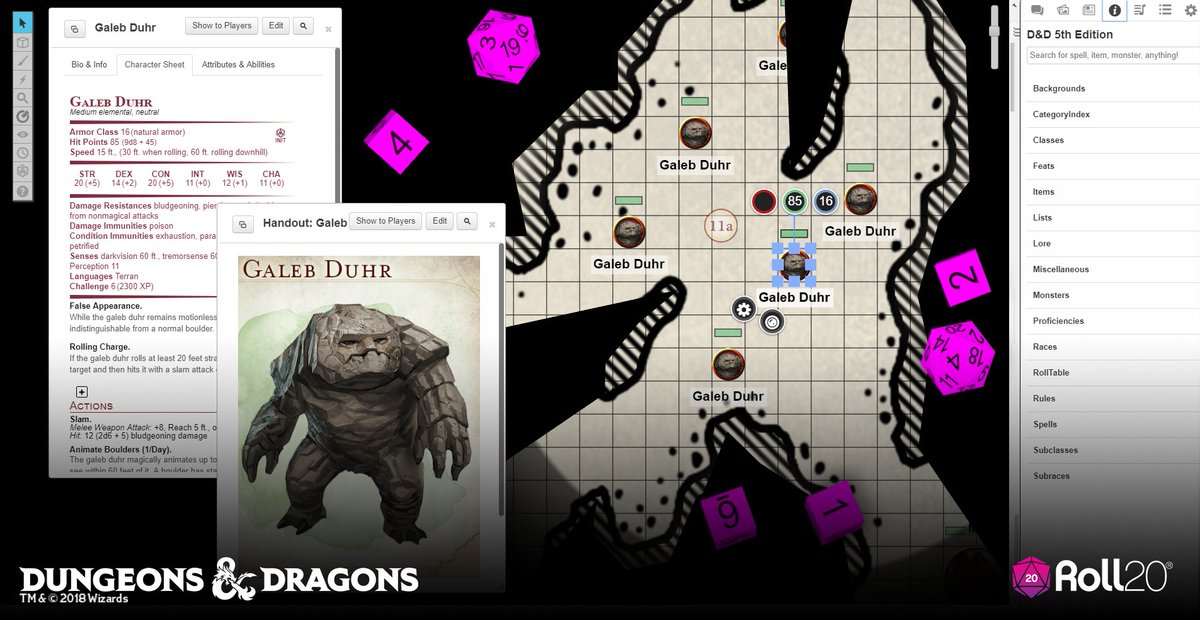 Using their services is completely FREE although they do have very affordable subscription programs for those of use looking for a little more extra humph out of out experience.
Roll20 currently offers both live audio and video to connect with the rest of the players and the DM, but you can choose to deactivate these features if you prefer to. Each campaign created using Roll20 also comes with its own private forum for your party's use.
Us Liches have been using Roll20 extensively for a couple of years now and we can definitely attest to how well this platform was worked for us.
So no more excuses! Go out there and find the D&D group you've always talked about finding and do let us know about your own experience using Roll20.