If you guys haven't been keeping tabs on the official Dungeons and Dragons twitter it's possible that you would have missed out on a little bit of hint for what to expect in terms of the future of D&D video-games.
The tweet came to us just yesterday and it featured a dark and gritty picture of what appears to be a Frost Giant as well as a tag to video-game studio Tuque Games.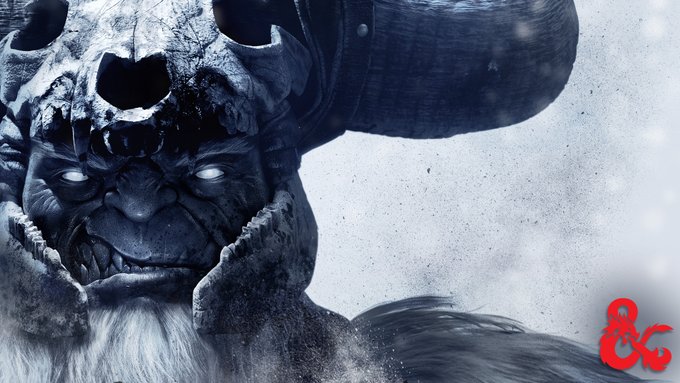 This comes as no surprised as Wizards of the Coast had just recently purchased the company. In fact, Tuque Games had already announced that they were working on a D&D video game the title of which has yet to be release.
All signs point to more information being release during the Game Awards. Fingers crossed we get a title a few more tidbits for this newest addition to our video game collection.
Those of you interested in watching this unveiling live make sure to tune in today on Twitch at 8:30 PM ET.
---
Want to keep up with all sort of D&D related news? why not follow us on our social media for daily updates?