Daily Monster #12: Vine Blight
Here's the thing… Vine Blights will always and forever remind me of that one Gothic horror module. Together with their twig cousins they will haunt my dreams until I kick the bucket so before my PTSD kicks in, let's talk about…
---
Vine Blights
The basics
Vine Blights are medium size plants with a tendency towards neutral evil. They have an AC of 12 and a pool of 4d8+8 hit points.
In term of stats, these creatures have extremely low CHA and INT with corresponding -4 and -3 mods to them. Their -1 DEX is also less than ideal but at least they have somewhat better CON and STR both with a +2 mod.
Blights cannot be blinded or deafened and, interestingly enough, they have 60ft of Blindsight that could definitely serve us well when building an encounter. Other than that, their only passive feature is False Appearance which allows them to blend in with their surroundings as long as they are motionless.
A Vine Blight can use its action to Constrict a target, rendering it grappled and restrained until a escape DC is met. Alternatively, they can also use Entangling Plants on a recharge of 5-6 which turns the 15-foot radius around a Blight into difficult terrain and also threatens a similar outcome on a failed save.
---
The Lore
This is one of those creatures that unfortunately (or fortunately for those of you creative enough) doesn't have a lore. The "Blight" family of monsters was first introduced to Dungeons and Dragons in 3rd edition. They're described as plants that have been somehow tainted by evil, usually after forests have been corrupted by some sort of evil aligned force. They're often depicted as somewhat humanized clusters of dead vines and although they are not the most popular in this family of monsters, they are actually one of the only two types of Blight capable of speech.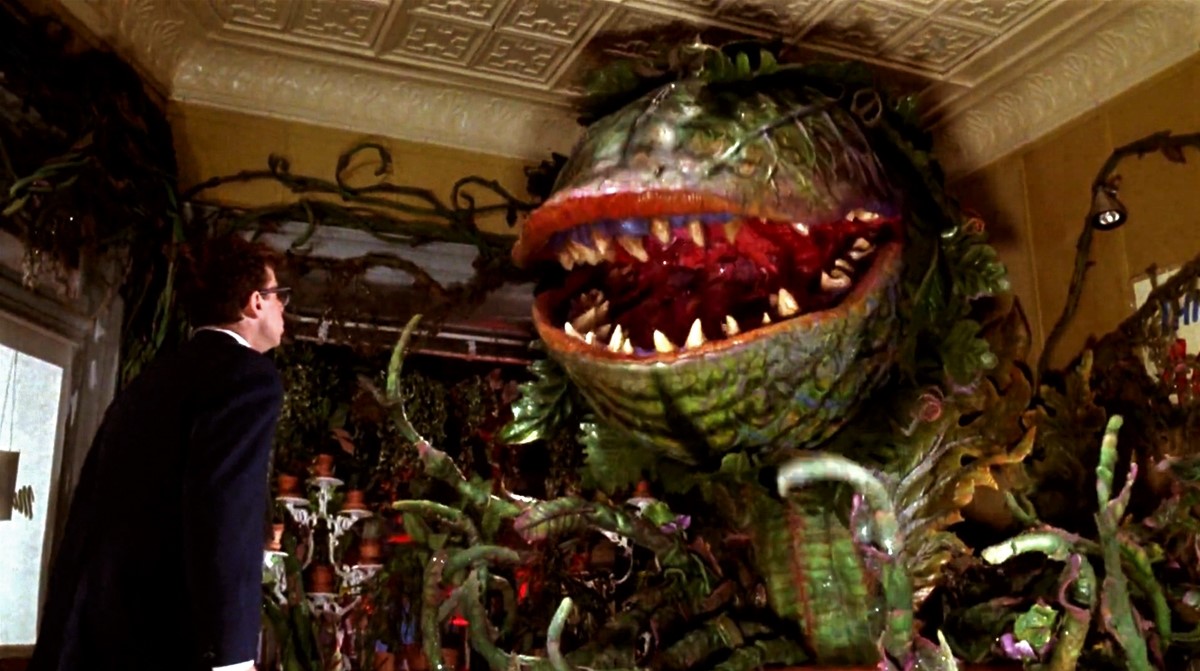 ---
The Execution
Evil forest you say? Tainted soil? Aha! You're in luck, these are definitely some of my own favorite terrains. You see, the thing about adventurers is that they have this tendency to walk into places they're not supposed to be in. Picture the following:
It is a late night and your party has set up camp a safe distance away from the dangerous road, opting for the forest instead. The druid is confident that being in their element they can keep the rest of their friends safe. As the night watch progresses a noise is heard from from not too far away. Whoever goes to investigate finds a small grotto surrounded by lush vines and vegetation. There is a twinkle near the water. The promise of treasure leads your player to investigate only to find the remains of previous adventurers twined in old decayed vines. Before they have time to react and back away however, the grotto comes alive and surrounds the character. Roll of initiative.
What's important to keep in mind with these creatures is that their False Appearance is infallible. Make your rangers and druids feel confident in their skills and safety before teaching them a lesson or perhaps you could have the roll and see if they can sense any kind of corruption from the land itself. Ultimately it's up to you to decide how you wish to utilize these creatures but I would also suggest some clever usage of their Blindsight; it could be that your players stumble into this encounter blindly or even just under the moonlight as in the example above. Nothing is scarier than an enemy that can see you while you cannot.

---
If you enjoyed this article and would like to be notified of new content consider following us on our social media.And as always, if you have any comments about this or any of our articles do head over to our forums.